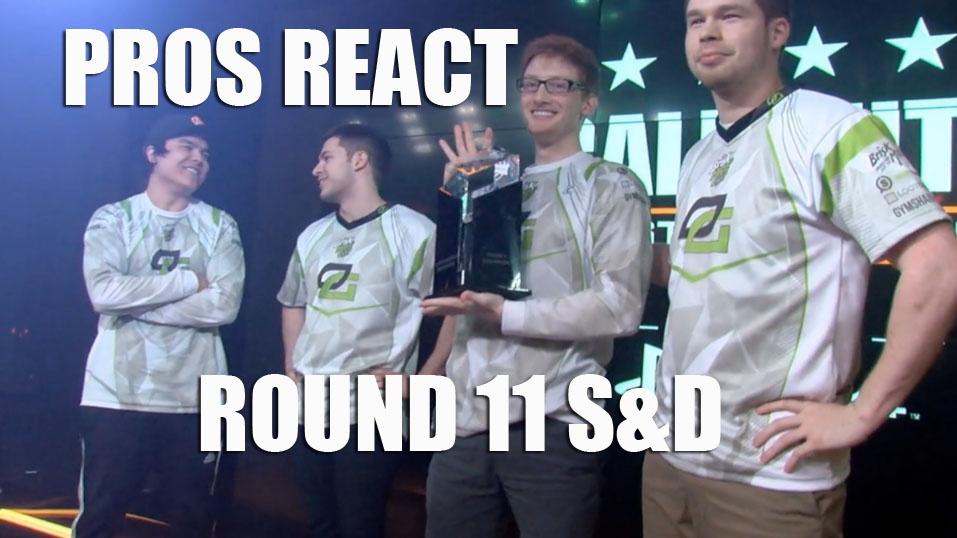 We put together a very quick mashup of pro player reactions on Twitter to the final game winning play from the Call of Duty World League Stage 1 Grand Final between OpTic Gaming and Rise Nation, the top two teams in the league.
After coming all the way back from an 0-3 deficit, Rise Nation looked poised to complete their comeback by winning round 11 of the Infection Search and Destroy map.   Rise Nation's Loony had heatwave, but he didn't pop it, and he was taken out, leading to the rest of his team falling in quick succession.  The entire series came down to about 20 seconds worth of play, and a the rivalry between the teams continues.
Check it out:
If you were wondering how the Rise Nation boys were faring after the loss, Slacked made it clear:
Recovering from yesterday's loss…. pic.twitter.com/imY4AUhqko

— Rise Slacked (@Slacked) April 4, 2016
What was your favorite moment from a big weekend of Call of Duty?